The iMac



With a pentium toasting 333MHz G3 processor, and a nice look with great flavors (coming in strawberry, grape, lime, tangerine, and blueberry) the iMac is a great deal.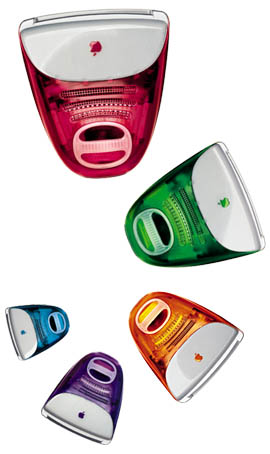 DOWNLOADS

Get the iMac puzzle. This only requires that you have Apple Quicktime 3.0 or later, it doesn't matter what operating system you have. It just shows the power in Apple Quicktime.

Also download the Click and Match iMac game, again, only requiring Apple Quicktime 3.0 or later.

Get the five colors iMac commercial at this spot.