Ed O'Neill (Al Bundy)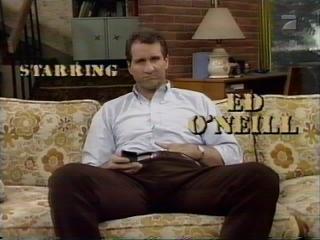 O'Neill, a native of Youngstown, Ohio, he became intrigued with acting when he was teaching sixth grade and taking theater classes at Youngstown State University in his spare time. Seven years later, O'Neill decided to pursue acting as a profession. He moved to New York and got a job as a bus boy. His first break came when he was understudying the lead in the Broadway play "Knockout." True to theatrical legend, the lead left the show, the understudy took over the role and the rest is history. His other stage credits include appearances off-Broadway and in regional productions of "The Front Page", "A Street Car Named Desire" and "Of Mice and Men." On film, O'Neill co-starred in the Amblin Entertainment film "Little Giants," along with Rick Moranis; starred with Nick Nolte in "Blue Chips;" and was featured in "Wayne's World" and "Wayne's World II." He has also appeared in "Cruising", "Dogs of War", "Disorganized Crime", "K-9", "Sibling Rivalry" and in the title role in "Dutch." Recently, O'Neill starred in the Tiffany Theater's production of David Mamet's play "Lakeboat".
Katey Sagal (Peggy Bundy)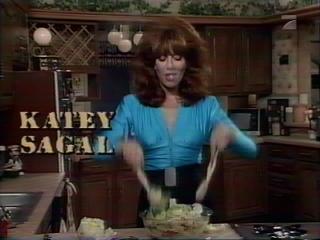 For her portrayal of Peg, Ms. Sagal was nominated as best lead actress in a comedy series for both a Golden Globe (1990) and an American Comedy Award (1990 and 1992). Viewers also know her for her critically acclaimed portrayal of Mary Tyler Moore's hard-bitten co-worker in the series "Mary". She also starred in the motion pictures-for-television "Trail of Tears" and "She Says She's Innocent". In feature films, Ms. Sagal has appeared in Vista Films' "Maid to Order", and with Diane Keaton in the Touchstone feature "The Good Mother". Ms. Sagal was born into a show business family and grew up in Los Angeles and New York. Her father was the noted director Boris Sagal, her mother was even the first female director of America and her younger twin sisters, Liz and Jean Sagal, starred in the television series "Double Trouble". A versatile performer, Ms. Sagal is a critically acclaimed singer/songwriter who began singing at age five. She worked as a back-up singer for Bob Dylan, Etta James and Olivia Newton-John and performed with Bette Midler as one of the flamboyant "Harlettes", a group she describes as "nasty, flashy and trashy". Ms. Sagal released her first CD, "Well" on Virgin Records in 1995. The powerfully constructed album, which she co-wrote, derives inspiration from her own passionate experiences. She continues to perform in nightclubs throughout the Los Angeles area. Ms. Sagal and her husband, Jack White, reside in Los Angeles with their daugher and new baby boy.
Christina Applegate (Kelly Bundy)
Born into a show business family, her mother is actress/singer Nancy Priddy and her father, Robert, is a former record company executive. Applegate made her television debut at the age of three months in her mother's arms on the daytime drama "Days of Our Lives". She co-starred in the network series, "Heart of the City", in addition to making appearances on "21 Jump Street", "Family Ties", "All Is Forgiven", "Quincy", "Silver Spoons", "Wally and the Beaver", "Charles in Charge" and Steven Spielberg's "Amazing Stories". Applegate's film credits include "Wild Bill" starring Jeff Bridges and Ellen Barkin; "Vibrations", which also stars James Marshall; "Across the Moon", co-starring Elizabeth Pena and Burgess Meredith; the comedy feature "Don't Tell Mom the Babysitter's Dead"; "Streets"; "King Cobra"; "Beatlemania"; and "Jonathan the Doll". She has also appeared in the NBC telefilm "Dance 'Til Dawn" and portrayed the young Grace Kelly in the television movie "The Grace Kelly Story", with Cheryl Ladd. On stage, she has appeared in "The Third Day", co-starring Gena Rowlands and directed by John Cassavetes. Additional theater credits include roles in "The Axeman's Jazz", "Nobody Leaves Empty Handed" and "The Runthrough". An accomplished dancer, Applegate has studied numerous varieties of jazz dance and, when not working, dances between 15 and 20 hours per week. She also owns Faulkner's Brasserie, a restaurant in West Hollywood. Applegate, who bears little resemblance to her screen character of Kelly, is a native Californian and resides in Los Angeles, where she spends her leisure time reading, writing poetry and taking care of her cats, Natasha and Kanaloa, and German Shepherd, Sybil.
David Faustino (Bud Bundy)
Faustino made his television debut at age three months in "The Lily Tomlin Special". Since then, the actor has guest-starred on numerous TV series. Faustino's feature film credits include appearances as Ann Margret's son in "I Oughta Be in Pictures", "Love, Mary", with Kristy McNichol and a starring role in "The Bride of Boogedy", parts one & two. He has also performed in several films for television including "Perfect Harmony" for the Disney Channel, "Summer Girl" with Barry Bostwick and Kim Darby for CBS, and "To Sleep with Danger" opposite John Stamos and Cynthia Gibb. He has also been in over 50 television commercials. When he's not acting, Faustino's interests stretch to music and business. He has been featured in a rap album entitled "Balistyx". On the business side, he managed a night club for several years also named Balistyx. Faustino resides in Los Angeles. Among the charitable institutions to which he has donated his time and energy are the Variety Children's Charity, Athletes and Entertainers for Kids and Comic Relief.
Amanda Bearse (Marcy Rhoades/D'Arcy)
A native of Orlando, Florida, Ms. Bearse was raised in Winter Park and Atlanta. She was introduced to acting through school and community theater programs and eventually moved to New York to pursue a professional acting career. Ms. Bearse was known to millions of television viewers as Amanda Cousins from the daytime drama "All My Children". She has also appeared in the television film "First Affair", and the ABC series "Hotel". Her feature film credits include "Protocol", with Goldie Hawn, and "Fright Night", with Chris Sarandon and Roddy McDowall. She also appeared with Vanna White in the telefilm "Goddess of Love" for NBC. On stage, she has performed in off-Broadway productions of "St. Joan", "Wilderness" and "This Property Is Condemned". Ms. Bearse studied acting with Sanford Meisner in New York and directing at the American Film Institute and the University of Southern California in Los Angeles. She is also the first member of the cast to direct episodes of "Married With Children" and is slated to direct in the upcoming season. She has also directed other television shows including "The Crew", "Simon", and "Pauly". Ms. Bearse and her daughter, Zoe, reside in Los Angeles and spend their time together swimming and playing with a menagerie of pets.
Ted McGinley (Jefferson D'Arcy)
A guest appearance as Peg Bundy's (Katey Sagal) fantasy husband led to McGinley's casting as Marcy's husband on "Married With Children". McGinley is well-known to television viewers as Roger in "Happy Days". He also played ship's photographer/purser Ace in "Love Boat", was Clay in the prime time serial "Dynasty" and starred in the telefilm "Linda", opposite Virginia Madsen. He has starred in the USA movie, "Tales You Win, Heads You're Dead" with Corbin Bernson, and in the miniseries "Wild Justice", for Tribune Television, co-starring Roy Scheider. Among his many feature film credits, he has appeared in "Young Doctors In Love", "Revenge of the Nerds", "Physical Evidence" and "Wayne's World II" (with his "MWC" co-star Ed O'Neill). On stage, McGinley has performed "6 Rms Riv Vu", for Tiffany's Attic/Kansas Theatre and appeared in Burt Reynolds' Dinner Theatre production of "I'm Not Rappaport", where he met his wife, actress Gigi Rice. A native Californian, McGinley is an avid runner and resides with his wife and son in Los Angeles.